The Content Marketing Intern's Syllabus
When I started as an editorial intern at Contently, the first thing I realized was that I had a lot to learn about content marketing. In college, I majored in mass communication with a media studies concentration. Like many people entering the job market, I wanted to write and edit, and I was interested in exploring different ways to make a living with those skills.
I searched through Glassdoor, LinkedIn, and Indeed for traditional internships at media companies. But after browsing hundreds of postings, I quickly saw similar positions at brands. The skill overlap was similar, but not identical. And when I showed up for my first day at Contently, the marketing team had a list of links ready for me to read through.
As I got more comfortable in the role, I picked up more nuances. Aside from the core responsibilities of writing and editing, content marketing has its own ecosystem of terms and disciplines. New interns will have to learn everything from the confusing marketing lexicon to email marketing and ROI (that's return on investment).
The point is: You'll learn a lot. Colleges may be getting better at adapting to digital media and digital marketing, but graduates interested in content marketing would benefit from a guide. The more you can research going in, the better you'll be.
To help all the new and aspiring content marketing interns out there, I decided to create this syllabus. It's basically what I wished I knew on day one. Now go forth, excel at your internship, and get your content career off to a promising start.
A Marketer's Guide to Decoding Social Media Algorithms in 2019 | Buffer
Having an online social media presence is very important for any company online.
Buffer, which offers clients social media management tool, also has a weekly podcast about all your social needs. This episode in particular, on social platform algorithms, is exceptionally useful for figuring the algorithms of the four social media giants: Facebook, Twitter, Instagram, LinkedIn.
The episode (which also includes an edited transcript below the fold) covers user interaction with social content in detail. Commenting and liking a post is basic, but what about engagements through chat apps like Messenger or private DMs. How about posting things natively instead of trying to bring people back to your site? This podcast will answer all of your pressing questions.
The Beginner's Guide to SEO | Moz
Showing up on the first page of a Google search is one of the most important aspect of building a business today. If your audience can't find you, it doesn't matter if you think your products and services are great. That's where SEO (search engine optimization) comes in.
Moz, arguably the top SEO expert out there, created this guide that covers almost everything you need to know about search engine optimization. Though the world of SEO optimization is ever-changing, understanding the basics of it can go a long way as a content marketing intern.
Divided into seven chapters, the guide includes practices, step-by-step visuals, and a glossary. It covers background knowledge about how search engines think about your content before getting into useful technical advice for topics like titles, URLs, meta descriptions, and snippets.
Though the content can be a lot to digest, it's incredibly detail and should be an easy enough read if you're looking for something specific. You can even just thoroughly go through chapter one if you're solely creating blog posts for your brand.
A Marketing to Media Translation Dictionary | Contently
Content marketing is its own language. Sit through a marketing meeting, and you'll hear at least one acronym that means nothing to you. With that can comes fear and confusion. What does it mean when your boss says, "Don't forget to include a CTA" or "Make sure your piece is for a B2B buyer"?
Sometimes marketers use a ten-dollar word and then later preach that simplicity is important. They tend to use phrases and buzzwords that are due for retirement. But to make sure you can decipher your responsibilities, it pays to understand what they mean—even if you have no intention of ever saying the word "snackable."
Lucky for you, we have exactly what you need: A Marketing to Media Translation Dictionary. These 13 phrases should help you figure what "map against your KPIs" means and more.
Though this dictionary will still apply to most recent content marketing interns, we might have to make a new one as soon as next year. Who knows what new buzzwords marketers will come up with next?
B2B Content Marketing: Benchmarks, Budgets, and Trends | Content Marketing Institute
As a content marketing intern, knowing industry trends and benchmarks will help you conquer the learning curve so you can contribute to your team quicker. Every year Content Marketing Institute and Marketing Profs put out a survey on content marketing priorities from B2B companies of all sizes.
Each report compares the data to the previous year on topics like team size, preferred content distribution channels, content strategy, and more. Here's an important insight from this year's findings: Companies are prioritizing their audience's information needs over the brand's sales/promotional message.
The reports are free to access, so to trace the growth of content marketing, I'd recommend looking through the last five years.
How to Use MailChimp | MailChimp
The amount of email service providers can drive you insane, but at Contently we use Mailchimp for its reliability and user-friendly interface. You can't guarantee that your company will use MailChimp, but this beginner's guide can still give you a good primer for the basics of email marketing and company newsletters.
Even if you've never sent an email campaign before, MailChimp will walk you through picking (or designing) templates, adding content, selecting your audience, and sending. This will make your life so much easier.
If, like me, you're tasked with setting up your brand's newsletters, it'll take some time to get the hang of any tool. But once you're comfortable with more advanced projects like A/B testing campaigns, you'll build muscle memory to set emails up quickly so you can focus on more creative projects.
The Ultimate Guide to Video Marketing | HubSpot
Marketers love to talk about the rise of video (for better or worse). Even if you're angling for an editorial or marketing-specific internship, understanding video will give you an advantage over other applicants.
Everyone watches videos online, but marketing videos (just like marketing terminology) are their own thing. HubSpot's guide to video marketing offers basics on shooting, editing, and posting videos—all through the lens of marketing best practice. You can learn the difference between demo videos, how-to clips, brand overviews, etc.
If you're not familiar with video production in any way, this would be a great place to start. I'd also recommend you go to YouTube for additional help on deciding editing software, establishing shots, and tips and tricks you're going to want to know during production.
Podcasts Marketing Best Practices | Podcast Motor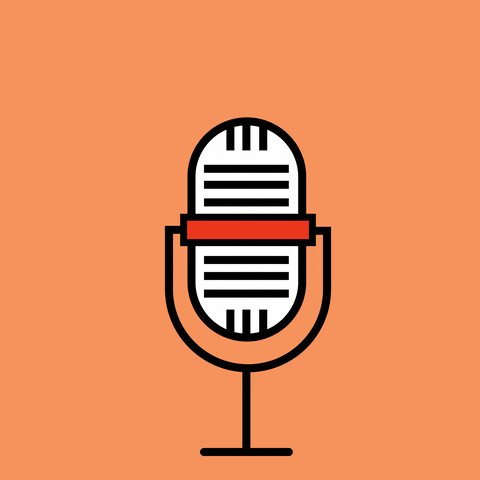 If anything gets talked about more than video, it's podcasts. People of ages listen to podcasts, and people of all ages want to start their own podcasts. But career marketers shouldn't just hop on the trend because everyone else is doing it. As a content marketing intern, this is one area in particular you could offer a crucial perspective that your team lacks.
If your brand has decided to jump on the podcasting bandwagon and create one of their own, you need to be aware of the best practices of podcasts marketing. Helping out your brand through all the stages of production starts with understanding what makes podcasts so sought after right now. Don't be afraid to aim for niche ideas either. The more passionate you are about the subject matter, the more interesting it will be to the right audience.
All these resources should help you tackle your internship head on. The truth is, the best place to learn is hands-on. Pay close attention to your boss and the rest of your team. Ask to help with new projects even if you're not an expert yet. Being an intern gives you the opportunity to learn as you grow. Before you know it, you'll be knowledgeable enough to teach someone yourself.
Get better at your job right now.
Read our weekly newsletter to master content marketing. It's made for marketers, creators, and everyone in between.
Sign Up
Trending stories