Content Marketing Catchup: The Brand Newsroom of the Future, IKEA Clowns Apple, and More Must-Reads
Here's what you missed while trying to figure out your content strategy's spirit animal…
"Brand newsroom" has officially entered the VIP club of marketing buzzwords, lounging in the corner booth once occupied by SoLoMo. But what a brand newsroom actually look like? I attempted to answer that question in our latest Contently Labs:
Ever since Oreo dunked in the dark, you can't throw a stone at a marketing conference without hitting someone talking about brand newsrooms. Brands are becoming filled with grand visions of this marketing evolution, and it's not uncommon to hear of brands outfitting a command room with 15 high-tech monitors before they've hired a single writer.
But what does this brand newsroom of the future—this entity that will transform brands from the sloths of the content world to jet-packed cheetahs shooting to the head of the media pack—actually look like?
If brands want to figure this out, a good start would be to listen to Jonah Peretti. Read it.
Last Friday, BuzzFeed EVP of Business Operations Eric Harris gave an excellent interview with the American Press Institute and revealed some surprising details about its native advertising strategy, writes Amanda Walgrove:
It's no longer fair to reduce BuzzFeed to a circus site of cat videos and listicles—and it hasn't been for a while now. The Internet's viral-content darling has been publishing hard-hitting reported news for years now, having built up an editorial team of over 200 journalists. What was the motivation behind this expansion? While it's easy to say BuzzFeed wanted to grow its audience and boost its cred with more "serious" content (which it surely did), there was also a more lucrative light at the end of the tunnel: native advertising, the publication's primary revenue source.
In our second annual e-book on the state of the content marketing in the finance industry, we examine common themes, highlight best-in-class examples, and predict what's ahead. Read it.
What do native advertising and Jon Lovitz have in common? Quite a lot, writes Sam Slaughter:
Here's an analogy: Owned and paid media are kind of like a great teacher and a substitute. You see a great teacher every day, and most days you learn something new and useful from them. You build up trust with this teacher over time, you listen to what they have to say, and with the best teachers, the relationship continues even after you've left the class. That's the kind of relationship brand publishers can create with owned media.
A substitute (a sponsored story), on the other hand, doesn't have that built-up trust, and anything they say is naturally going to be viewed with a little more skepticism. Here's the thing, though: Sometimes the substitute is like Jon Lovitz in High School High—bringing a new perspective, fresh information, and kinetic energy to a classroom. Sponsored content—when done right—can bring those things to an audience in the same way. Read it.
IKEA may have just won content marketing this week by clowning Apple. Let's save you a click and just include the video below:
Happy weekend! We hope you get some time for self-reflection.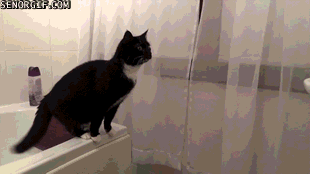 Get better at your job right now.
Read our weekly newsletter to master content marketing. It's made for marketers, creators, and everyone in between.
Sign Up
Trending stories